HIGH SCHOOL EDITION #18
By Heather Idoni
Added Thursday, February 25, 2010
==========================================================
Vol. 11 No. 13, February 25, 2010, ISSN: 1536-2035
==========================================================
© 2010, Heather Idoni -
www.FamilyClassroom.net
==========================================================
Welcome to The Homeschooler's Notebook!
If you like this newsletter, please recommend it to a friend!
And please visit our sponsors! They make it possible.
~~~~~~~~~~~~~~~~~~~~~~~~~~~~~~~~~~~~~~~~~~~~~~~~~~~~~~~~
The Nine Week Home School Entrepreneur Course
High school should be preparation for LIFE.
Having an entrepreneur education early helps define life goals and
can give clearer direction for college if chosen. 75% of high school
students polled said they would like to have a business someday, but
most of them had no idea how to get started!
Then there are kids who make it very obvious they are bound for their
own business someday, but very often it is a talent that lies dormant
for a lifetime-only because no one gave them opportunity to experiment
and learn in a safe arena.
Equipping them now is easy!
The first course of it's kind, we've made it easy to teach your teen
not only how to start a business, but how to recognize opportunities
in the marketplace AND develop an entrepreneurial mind:
The Nine Week Home School Entrepreneur Course
~~~~~~~~~~~~~~~~~~~~~~~~~~~~~~~~~~~~~~~~~~~~~~~~~~~~~~~~
=================
IN THIS ISSUE:
=================
Notes from Heather
-- High School Webinar Tonight!
Featured Article
-- Is Early Community College Wise?
Helpful Tip
-- Science Alternatives
Winning Website
-- CRLS Research Guide
Reader Question
-- Chemistry Suggestions?
Additional Notes
-- Newsletter Archives
-- Sponsorship Information
-- Reprint Information
-- Subscriber Information
===================
Notes from Heather
===================
If you are reading this Thursday evening before 8 pm Eastern, there is
still time to join in on our online webinar with Lee Binz! Hope to see
you there! :-)
Credits and Grades and Transcripts... Oh, My! (Take Two)
~~~~~~~~~~~~~~~~~~~~~~~~~~~~~~~~~~~~~~~~~~~~~~~~~~~~~~~~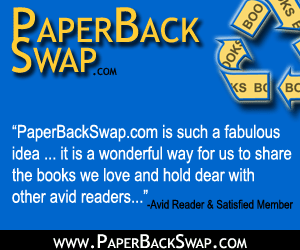 ~~~~~~~~~~~~~~~~~~~~~~~~~~~~~~~~~~~~~~~~~~~~~~~~~~~~~~~~
==================
Featured Article
==================
Community College Stories
---
Lee Binz writes...
I often speak in public that our community college experience wasn't
the most "positive". I usually refrain from going into specifics
because I don't want to disturb the children in the audience. I've
had many people ask me for more information, so I put all of our
stories into a blog post. Here it is if you are interested.
(Just so you know, I have a good friend who has had great success with
community college, and is happy with the results though not always
thrilled with the process.)
Here goes...
* Calculus professor drops the f-bomb every sentence.
-- We chose a prof that was a homeschool graduate instead – he ended
up coming to our graduation party. Great guy.
* Physics prof used marital positions to describe physics principles.
-- Luck of the draw – we didn't get him, but my friend did.
* Music class book said "I capitalize Self because I was taught to
capitalize the name of God" and instructed class to say mantra each
day "I am good, I am great, I am God."
-- We declined to take that class.

* French class showed movies with unclothed people for culture.
-- No-go.
* Speech class teacher and curriculum was OK, but another student did
a speech on the religion of sex (no kidding).
-- This teacher did take Alex under her wing and provided him great
opportunities.

* There were no economics courses that were at my student's level.
* The poli-sci classes were taught by a Marxist.
-- He did write a very nice letter of recommendation, though.

My students were well prepared for college. Within the first 2 weeks of
college, they had done all the reading and completed all the assignments
they could. They both spent the next 6 weeks learning how to be lazy,
and get A's without trying.
On the bright side, the community college did have an honors program.
If you add additional coursework (teach a class, give an extra speech,
write an additional paper) then you could get "honors" after the course.
That helped a bit.
We couldn't find many classes that would challenge my son and at the
same time not offend our faith. That meant my poli-sci son Alex spent
most of his time in engineering physics and math classes with his brother.
I'm glad he liked differential equations, LOL!
In addition, we noticed that for the first time, my kids encountered
people who didn't want to learn. People there thought passing meant over
a 0.7 gpa, and that a 2.0 in a class was good. People didn't speak up
in class, even when they knew the answer. The academic preparation was
very low.
I go to a lot of college fairs in my business. One community college took
me aside and said "Please tell homeschoolers not to send their young
children to community college! We have adjudicated people in the classes!"
She said felons, including predators, were known to be on campus, and
they worry about innocent homeschoolers.
I live in very liberal Seattle, but I've heard these same things from
a mom in Oklahoma.
I asked my son if he thought community college had been a mistake. At
the age of 20 he said "YES!" If I could do my life over again, I would
have homeschooled college for two years, not one. Community college
wasn't worth the cost of "free" education.
I think those are all my stories. :-)
I firmly believe that parents are the only ones qualified to make
decisions about their own children, though. I can provide information
from my perspective and experience, but each one of you knows what is
best for your own child.
---
LeeBinz, The HomeScholar, specializes in helping parents homeschool
highschool. Read Lee's story of how she converted 4 years of
independent homeschooling into transcripts that earned both her
sons full tuition scholarships totaling $184,852 to their first
choice university! Go to this page to read more:
http://www.FamilyClassroom.net/truth.html
Lee can be found at www.TheHomeScholar.com

=============
Helpful Tip
=============
Science Alternatives
"I'm looking for some science ideas for a high school student finishing
biology, but not quite ready for chemistry or physics. Are there some
good stand-alone texts like Apologia's out there for botany or zoology
or something like that?"
"I would recommend going to Apologia's Marine Biology. About five
of the modules are a review of the material in the Biology text. It will
be a nice continuation of Biology, while being about the same level of
difficulty. It is considered a high school science elective. We opted
to go this route this year because I wanted to hold off chemistry for
a year and my student was very interested in biology. It has worked
out well." -- Heidi -- http://chatterandclatter.blogspot.com/
---
Do you have an idea, experience, or tip to share? Please write!
Send to: mailto:HN-ideas@familyclassroom.net
==================
Winning Website
==================
Basic Steps in the Research Process - www.crlsresearchguide.org

Boasting almost 5 million visits, this site takes students through
all the steps needed to write a research paper. For each step listed,
the student can click on key words and receive more instruction about
how to complete that step. The site also offers an outline maker with
print option. If looking at all the steps in one place is overwhelming,
click on "Big 6 Skills" to view more of a summary, with the detailed
steps just a click a way.
Cindy Prechtel, www.HomeschoolingFromTheHeart.com
===============================
Last Issue's Reader Question
===============================
"All through our home educating years (14 years) I've been
pretty casual about science. Our older children have done
wonderfully as they've entered formal courses of studies
and adult life.
My #5 child has vision problems, though. I'm looking for a
chemistry program that isn't as detailed, but points out the
key thoughts.
I'd prefer that our children notice details and think, but
this child has different needs.

Can you share ideas and thoughts about a self-paced, thorough,
college prep, God-based chemistry program? Experiments are
fine as long as I don't have to use a lot of specialty items.
I'm open to video/CD helps. Thanks!" -- Kathy
=========================
Our Readers' Responses
=========================
"Kathy -- Apologia offers very thorough college prep science courses.
Most of the experiments can be done with easily available items or
they offer kits to purchase. One benefit is that they have the option
of an audio CD with the text read, so if your child has vision problems
they could hear the lesson instead of having to read the text." -- Sandy
---
"Not sure if this will help or not, but we're looking at doing the PAC
Integrated Physics and Chemistry course in the next year or two with
my teenage daughter who is not likely to continue with math-oriented
science after this. We have just finished their Anatomy course and it
went well. This course was designed to be used remedially by kids who
need help getting back into the school system, so was quite structured:
Read each day, write a test each day on the content. It was short,
however, and I learned lots doing it with her -- She often beat me, too!
Integrated Chemistry and Physics looks interesting to me because it has
been prepared by John Hudson Tiner, whose books we have often used as
a change of pace: Exploring the History of Medicine, Exploring the World
of Chemistry, Exploring the World of Mathematics. These books take a
chronological approach to teaching their subjects and are quite fun if
you are on a cycle of teaching history. Truth be told, my next-up son
(who is quite keen on science) didn't thrive on Apologia, so we did
these for a year or two (a little sheepishly around grades nine and
ten as they are maybe a little below that). He then wanted to take
physics and chemistry at the local college in his grade twelve year
and has transitioned great. These materials kept his love for science
alive and told the STORY of science. So, my hat's off to anything by
Tiner and I am looking forward to seeing how he integrates chemistry
and physics. By the way, I found out about the PAC courses through
the Timberdoodle catalogue. You might want to check out their review.
All the best!" -- Eunice
---
There are two programs we are using/have used for Chemistry that are
very very good.

The one which might pertain better to your needs (video included) is
this website: www.superchargedscience.com. The scientist/author/teacher
Aurora Lipper makes science fun! She has an 'escience program' which
includes information prior to each video lesson - including lesson
plans and objectives, materials lists and the opportunity to listen and
watch the materials over and over again. We subscribe to her lessons
and, while some have proven above my children's heads (they are younger),
it is still amazing what they get out of it.

The second resource, which might be a bit below grade level, but very
thorough and easy to teach, is Real Science 4 Kids. The chemistry
workbook also has a Latin worktext with it, so my sons learned a fair
bit more than just how to mix stuff so it changes in some way!

I hope this information helps." -- Jennifer in Illinois
=========================
Answer our NEW Question
=========================
"I am searching for some resources to help teach my 2nd grade son about
authority. Biblical authority, civil authority -- all of the above. This
started when our weekly memory verse touched on the topic of authority,
and we had a couple of verses suggested to support it. But I truly feel
led to expand on this topic in family devotions time, because I feel NOW
is the time to settle this biblical principle. However, short of looking
up verses and a definition or two, I am only finding material suitable
for an adult reading/comprehension level.

Can you suggest any resources you may have or know of to help us train
our son about this valuable life principle? Thank you." -- Rhonda H.
---
Do you know of a resource that may be helpful for Rhonda?
Please send your answer to: mailto:HN-answers@familyclassroom.net
=====================
Ask YOUR Question
=====================
Do you have a question you would like our readers to answer?
Send it to mailto:HN-questions@familyclassroom.net and we'll see
if we can help you out in a future issue!

=======================
Need Immediate Help?
=======================
Visit our Homeschool Encouragement Center! This is a live 24/7
'chat' area where you can talk with our homeschool counselors
by typing in a box. When you get there, just introduce yourself
and let them know that Heather sent you!
This ultra-safe chat is supervised by experienced moms who are
there to serve and share their wisdom... or just offer a listening
ear and encouragement.

==============================
Subscription Information
==============================
Here is the page where you can subscribe to all of our newsletters!
http://familyclassroom.net/screensubs.html
And here is our searchable archive of recent newsletters:
http://www.familyclassroom.net/archives.html

===========================
SPONSORSHIP INFORMATION
===========================
There are opportunities for your business to be a sponsor of this
newsletter! Read more about our VERY AFFORDABLE advertising here:
http://www.homeschooladnetwork.com/homeschoolersnotebook.php

=====================
ADDITIONAL NOTES
=====================
All contributed articles are printed with the author's prior
consent. It is assumed that any questions, tips or replies to
questions may be reprinted. All letters become the property of
the "Homeschooler's Notebook". [Occasionally your contribution
may have to be edited for space.]
Again, I welcome you to the group! Feel free to send any
contributions to mailto:HN-articles@familyclassroom.net or
mailto:HN-ideas@familyclassroom.net.
Our main website is:
http://www.familyclassroom.net
We also sponsor an incredible site with over 1,500 pages of helps!
http://www.easyfunschool.com

===========================
REPRINT INFORMATION
===========================
No part of this newsletter (except subscription information
below) may be copied and/or displayed in digital format online
(for instance, on a website or blog) without EXPRESS permission
from the editor. Individuals may, however, forward the newsletter
IN ITS ENTIRETY to *individual* friends (not email groups). For
reprints in paper publications (homeschool support group newsletters,
etc.) please direct your request to: mailto:Heather@FamilyClassroom.net